Delhi is the Capital of India and stands out in the world as one of the most famous city for business and for its big markets.Delhi was the centre of a succession of mighty empires and many powerful rulers like Mughals, Khiljis and Tughlaqs. They ruled their region from Delhi due to which there still remains a force to establish Delhi as Capital. Delhi is renowned for its diverse culture, history and architecture and attracts many corporate, local and international visitors annually. Delhi is completely filled with some of the most amazing places due to lots of monuments, parks, malls, clubs, local markets etc. It is also very famous for its street food Jama Masjid, Chandni Chowk. Delhi tour is very prominent spots for tourists.
Top places to visit in Delhi
1. Red Fort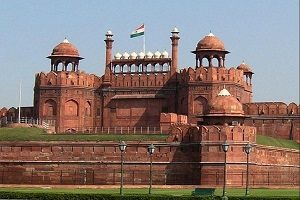 Red fort stronghold in top place among other legacy forts it is Great Tourists place. The Red Fort is one of the most well known landmarks in the history of India. It has a major region for the guests to look out for. Various areas have their own significance. Featured. It has additionally has a gallery displaying different notable pieces of the past like clothes, Spears, swords or old telephonic instruments
2. India Gate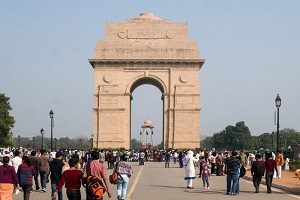 India gate is one of the major tourist attractions of Delhi. This is a huge gate has its own significance because of the Martyrs who sacrificed their lives in World War I for country their names inscriptions are all over the gateway.One can enjoy the richness of Delhi, explore local market near India Gate and best street food over there
3. Qutub Minar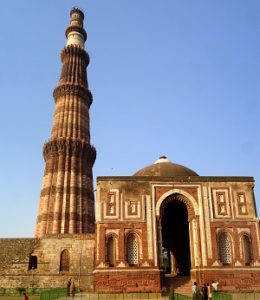 Qutub Minar is considered as tower of victory, built in 1193 by Qutab-ud-din Aibak the general of the Ghurid Emperor "Mu'izz ad-Din" immediately after the defeat of Delhi's last Hindu kingdom. It is made of red sandstone and its 73 m-high. Qutub Minar has 5 distinct storeys from bottom to top with balcony. Qutub Minar is great Place for travellers to visit in Delhi
5. Nizamuddin Dargah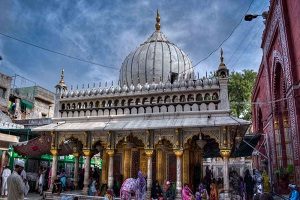 Nizamuddin Dargah is the dargah(tomb of saint) of one of the Sufi saints, Hazrat Nizamuddin Auliya. Situated in the Nizamuddin West side of Delhi, the dargah is visited by thousands of pilgrims every week.A sacred place where soul get a relief from Scorching heat of violence inside and mind attain peace. The site is also known for its evening qawwali devotional music sessions.
6. Tughlaqabad Fort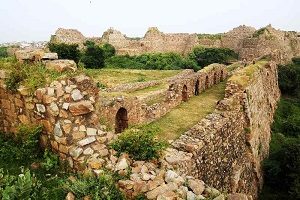 This fort is built by the founder of Tughlaq Dynasty, Ghiyas-ud-din in 1321 it is one of the best place for travellers who like to explore the heritage sites especially related to kingdoms and rulers and for those who like to understand history better by seeing it.
7. Humayun Tomb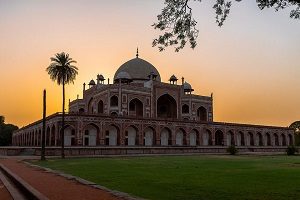 Humayun's Tomb is the tomb of Mughal Emperor Humayun it was built by his widow Bega Begam in 1565 A.D. nine years after the death of Humayun in Delhi. Inside this tomb their is a Chaharbagh (Garden squares ) with pathways and water fountains.
8. National Gandhi Museum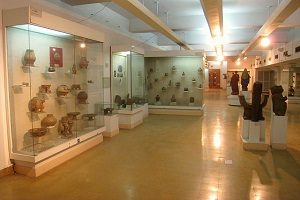 The National Gandhi Museum has a very rich collection of original books, journals and documents, picture gallery, exhibitions, art pieces and other memorable things connected with Mahatma Gandhi. Best and well maintained place to visit when you are on the way to Delhi tour.
9. Rashtrapati Bhavan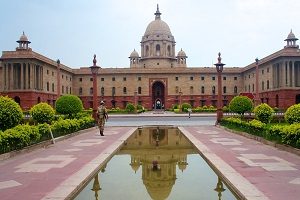 The Rashtrapati Bhavan "Presidential Residence" previously known as "Viceroy's House" is the official home of the president of India situated in Delhi. Rashtrapati Bhavan covers 130-hectare area including reception halls, guest rooms, offices. It additionally includes huge presidential gardens (Mughal gardens), large open spaces, residences of bodyguards and staff, stables, other offices and utilities within its perimeter walls. In terms of area, it is the largest residence in the world.
10. Lotus Temple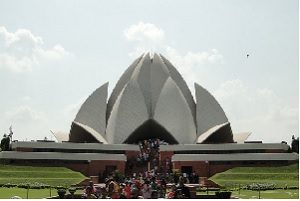 Lotus is a Symbol for Peace which is very Fascinating and Beautiful.It is flowerlike in shape, inside Lotus temple you will find Peace and feel a sense of Spirituality. There's also a separate building which has Wonderful Quotes area and also a Theatre inside which explains the construction of Lotus Temple.
Markets to Explore in Delhi
Clothes & Accessories -
When it comes to shopping for clothes in Delhi there are lot of markets from street shops to branded showrooms. Khadi Gram Udhog Bhawan, Lajpat Nagar, Chandni Chowk, Khan market, Sarojni Nagar etc are the best place to buy clothes, shoes, bangles and many more.
Toys & Gifts -
In Janpath market, Dilli haat, Sundar Nagar, Phool Mandi, Meena bazaar you can find various unique and antique items for all of you gifting and decoration needs.You can find anything and everything here, sometimes at rock bottom prices if you are a good bargainer. Ultimately Delhi is one of the most stunning destinations in India. This city has its rich historical background, street foods, big markets and hospitality of Delhi peoples. This city plays a connecting source to several other cities. It has an international airport that operates various flights from the cities around the world.
Tours from Delhi
Taj Mahal Sunrise Tour from Delhi
Taj Mahal Tour by Train from Delhi
One day Taj Mahal tour from Delhi
Book With Confidence
Plan your itinerary with full flexibility
Click Here