Himachal Pradesh is synonymous with scenic beauty, serene landscape and adventure sports. In fact, Himachal means "land of snow". Located in the Western Himalayas, Himachal Pradesh has several hill stations that are the most suitable destination for relieving the scorching heat.
It is deservedly liked by adventure lovers, but also offers a refreshing getaway for those who are craving the crisp mountain air.
Top 10 places to visit in Himachal Pradesh
Lets find out Top 10 places to visit in Himachal Pradesh -

10. Chitkul
Chitkul is situated at an altitude of about 11,319 feet, making it difficult to reach here. It is called the last village of India. Chitkul is mainly known for its beauty and aesthetic nature. On one side of the river, you can see the beauty of snow-capped mountains, while on the other side there is a terrain full of wooden houses and apple orchards. For most part of the year, the place remains under a thick layer of snow.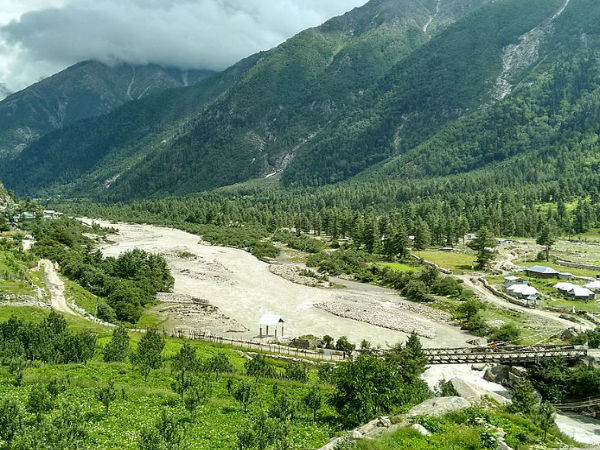 09. Kinnaur
Kinnaur is one of the smallest districts in India. There is a mountainous area that ranges from 2320 to 6816 meters in height. The majestic mountains, lush green valleys, flowing rivers, orchards and vineyards define the valley of Kinnaur in Himachal Pradesh.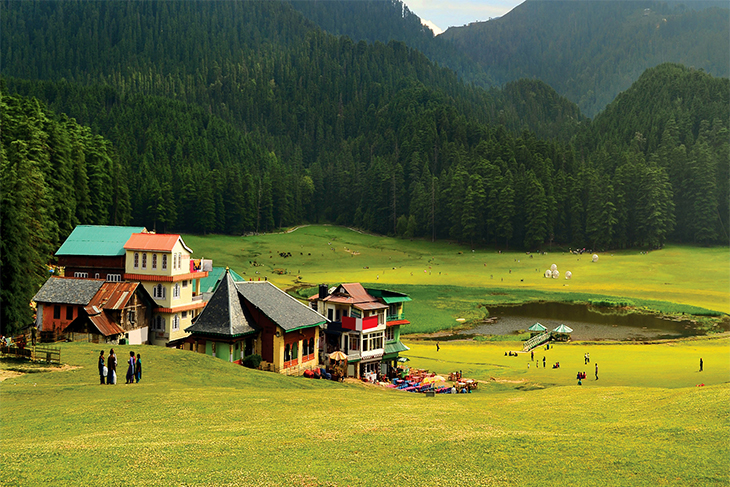 08. Khajjiar
Khajjiar is a popular hill station about 26 km from Dalhousie in Himachal Pradesh. A small picturesque plateau surrounded by dense pine and deodar forests. Khajjiar is famous for the popular Khajji Nag temple dedicated to the serpent deity, from where the name is believed. The dish shaped Khajiar offers visitors a panoramic and enchanting view.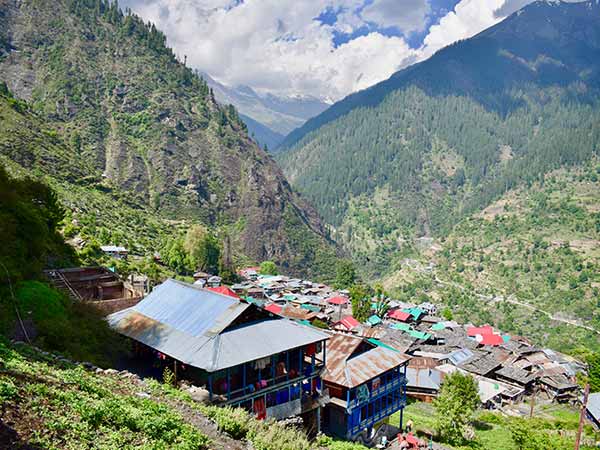 07. Malana
Malana is an ancient village in the northeast of the Kullu Valley. Situated in the Malana Nala, a valley bordering the Parvati valley, this secluded village is isolated from the rest of the world. Malana is connected to the Kullu Valley by three mountain passes. After 10 hours trek to the 3180 meter high Rashol pass or through the beautiful Chanderkhani pass at 3600 meters high, one can reach the Parbati valley, Manikaran from Nagar, which is a two-day trek.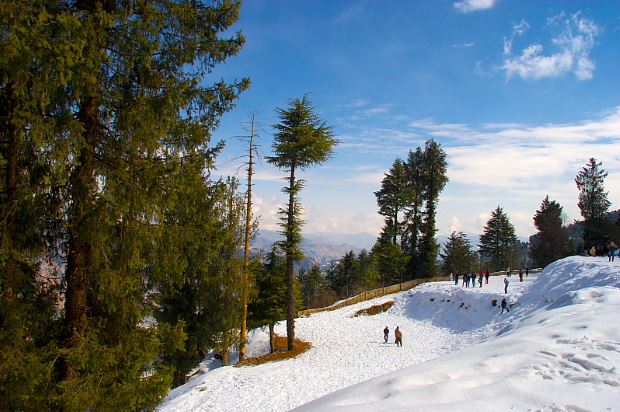 06. Kufri
Kufri is a scenic and delightful hill station nestled in the lap of the Himalayan range, less than 20 km from Shimla. The pleasant weather, the promise of snow, the spectacular natural beauty and all the adventurous activities make Kufri an ideal choice for a holidays. Kufri is also the starting point of many popular treks and is the hub of activities such as boganing and skiing. This tourist destination in Himachal promises a pleasure for adventurous, nature lovers.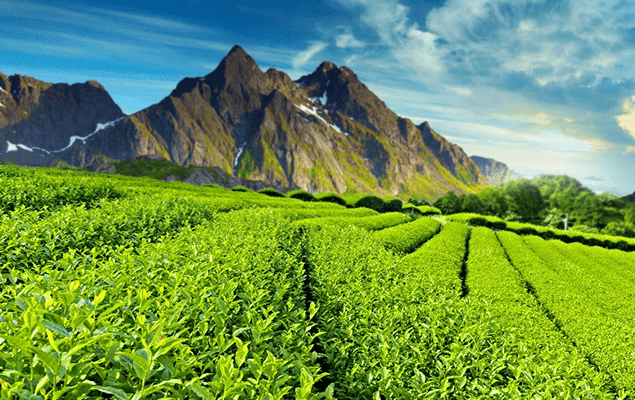 05. Palampur
Palampur is a beautiful hill station located in the Kangra Valley of Himachal Pradesh, about 35 km from Dharamshala. It is derived from its name Pulm which means 'abundant water'. This hill station is known for its many tea gardens and paddy fields and for its colonial architecture. From Palampur one can enjoy the scenic beauty of the Dhauladhar Range and the slopes of Kangra Valley.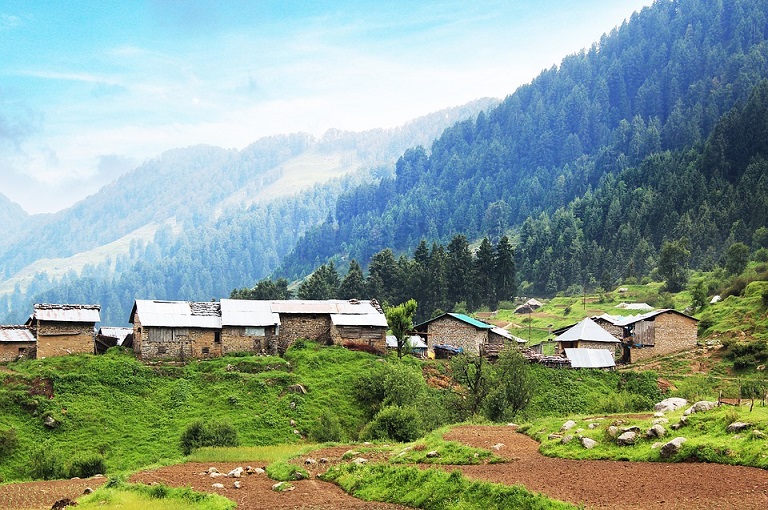 04. Dalhousie
Dalhousie is a popular hill station established by Lord Dalhousie in 1850 as a summer retreat. Rich in colonial architecture, the city preserves some beautiful churches. Tourist visiting Dalhousie live in harmony with nature, and it always keeps them in company. No matter which part of the city you may be in, the snow-capped peaks of the Dhauladhar range are constantly visible.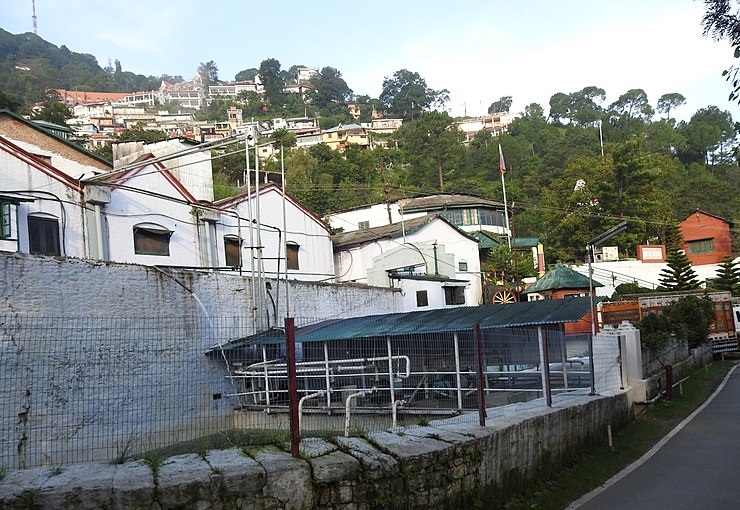 03. Kasauli
Kasauli is a small hill station in Himachal Pradesh located at 1927 meters above seal level. It also serves as an army cantonment. Its stunning surroundings and exotic atmosphere is the reason why this place has been a favorite holiday destination for tourists. The enchanting Victoria's mansion in Kasauli catches a person's eyes.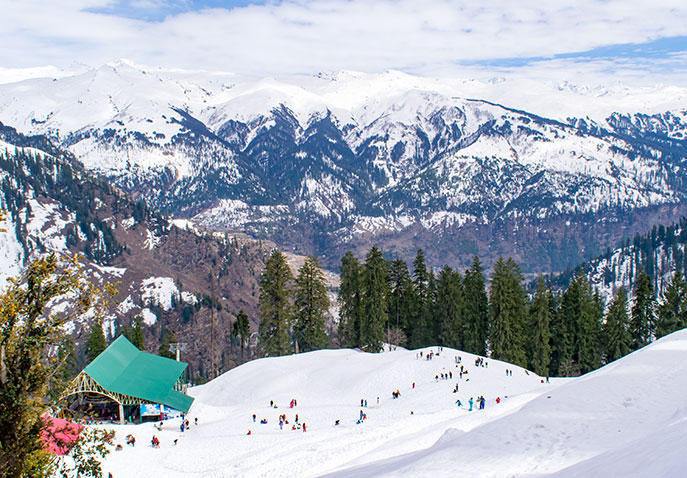 02. Kullu-Manali
Kullu is called the "Land of the Gods", and is quite appropriate. Spread leisurely on the banks of the Beas River, it is blessed with a spectacular view featuring forests, valleys, rivers, rivers and gardens. Manali, on the other hand, is about 50 km from Kullu and is breathtakingly beautiful. The city of Manali is comfortably seated in the Beas River, and its popularity has grown faster than the clouds dancing on its hills.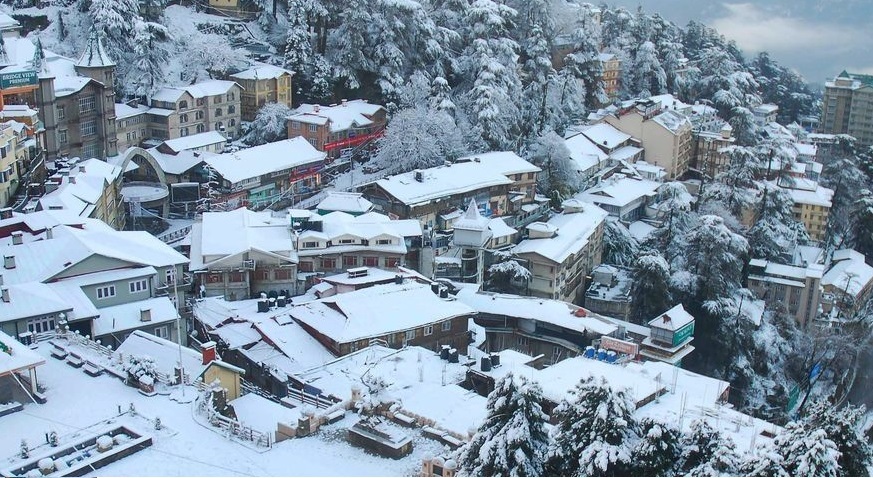 01. Shimla
Shimla is the capital of Himachal Pradesh, covering an area of ​​25 sq km at an elevation of 7,238 feet. This beautiful city is surrounded by forests of deodar, cedar and oak. It's rich heritage and natural beauty make it a popular holiday destination even today. Shimla is also an agricultural trade center and has a few industries, including light manufacturing, wine making and hand weaving.
---
Top Tour Packages
Same Day Tour Taj Mahal by Car
Golden Triangle Tours 3 Days
Book With Confidence
Plan your itinerary with full flexibility
Click Here