Jodhpur, the second largest city in Rajasthan and famous as Sun City, because the sun first appears here every morning. This city was founded by Rao Jodha in the year 1459,divided into old city and new city Jodhpur is home to famous forts, palaces, tombs, gardens, lakes and towers, making it a center of attraction for travelers around the world. It is famous for its blue buildings, which were originally painted to indicate that they were in the possession of Brahmins, thus also known as Blue city of India.
Where to travel in Jodhpur
A marvelous city of markets, incense, temples and winding streets. It is a magical piece of Indian culture and history. And if you are travelling to Jodhpur then below are some best places for you to explore
1
Mehrangarh Fort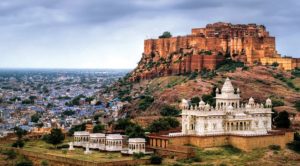 Mehrangarh Fort is one of the largest Indian forts. This invincible fort is situated at an altitude of 400 feet from the city. This fort was constructed by Rao Jodha in 1459 AD. There is a museum which has an excellent display of royal memoirs.There is much to discover inside this impressive and well-preserved heritage structure. And on top of this you will get a speculative blue view of the houses of Jodhpur.
2
Umaid Bhawan Palace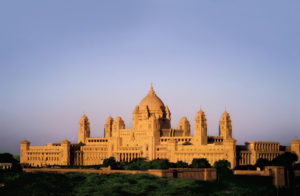 Umaid Bhawan Palace construction began in 1929 and was completed in 1943. This palace is situated at the highest point of the city. The huge palace is named one of the largest private residences in the world as the royal family of Jodhpur still occupies a section of it. And the rest of the areas with rooms have been converted into a luxurious palace hotel. There's a museum of old royal gallery and a vintage watch and car collection as well.
3
Mandore Gardens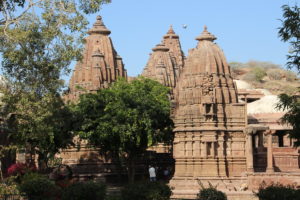 Mandore Garden is a small town located 9 kilometers north to Jodhpur city. It is historical place with beautiful old architecture of temples and monuments.There is Secret Garden, which has more features of trees than flowers, though just imagine how beautiful it is on a perfect autumn leaf. In the summer season, a lot of lotus flowers bloom in a pond. The best thing is that unlike other gardens located in remote areas. This location is best to relieve stress and recharge yourself.
4
Jaswant Thada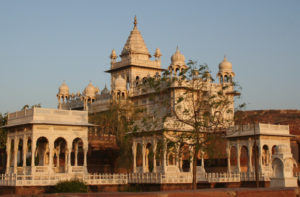 This white marble architecture is the memorial site of a Rajput dynasty. This inscription was constructed by Maharaja Sardar Singh in the 19th century in memory of Maharaja Jaswant Singh II, the 33rd Rathore ruler of Jodhpur. This peaceful monument is embellished with jalis, artefacts and paintings of the Rathore rulers. It is illuminated with sunlight and the exquisite beauty of Rajputana and Mughal fusion architecture. The artwork beauty along with the flower garden gives the best landscape to enjoy a quiet time.
5
Kaylana Lake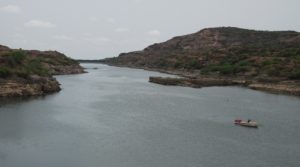 Kaylana Lake is an artificial lake, and was built in 1872. Spread over an area of ​​8 kilometers, Kaylana Lake is the best place for spectacular sunsets. This is the perfect place to enjoy a relaxing time with family or friends at some good time. This lake is also an ideal destination for all bird watchers.
6
Clock Tower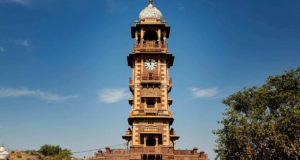 Clock Tower is a popular landmark in the Jodhpur old city. This place is close to the Market Tower, and the narrow streets lead from here to a market selling vegetables, spices, Indian sweets, textiles, silver and handicrafts. It is a great place to leisurely walk around.
7
Masuria Hill Garden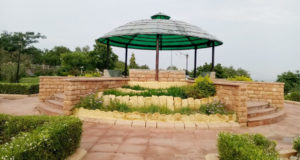 The Masuria Hill Garden is located in the main city of central Jodhpur. It is one of the finest and famous gardens of Jodhpur. The biggest feature of this park is that the beautiful panorama view of the city can be seen from here. The golden color of the city amidst the view of blue houses.
8
Sadar Market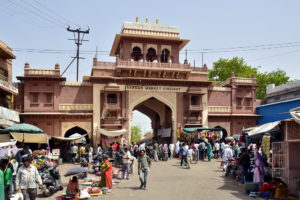 Sardar Market, one of the oldest street markets in the middle of the city, is located near Clock Tower. Built by Maharaja Sardar Singh, this market caters to a countless selection of shopping needs that cover every possible need of an individual. You can buy almost everything - from handicrafts, clothes, accessories, antiques to spices, fruits and vegetables and more. Quite a colorful and cluttered market, the place is one of the typical examples of a vibrant local market.
---
Related Tours
Golden Triangle Tour with Jodhpur
Romance Of The Desert Tour with Jodhpur
Same Day Taj Mahal Tour from Delhi
Book With Confidence
Plan your itinerary with full flexibility
Click Here