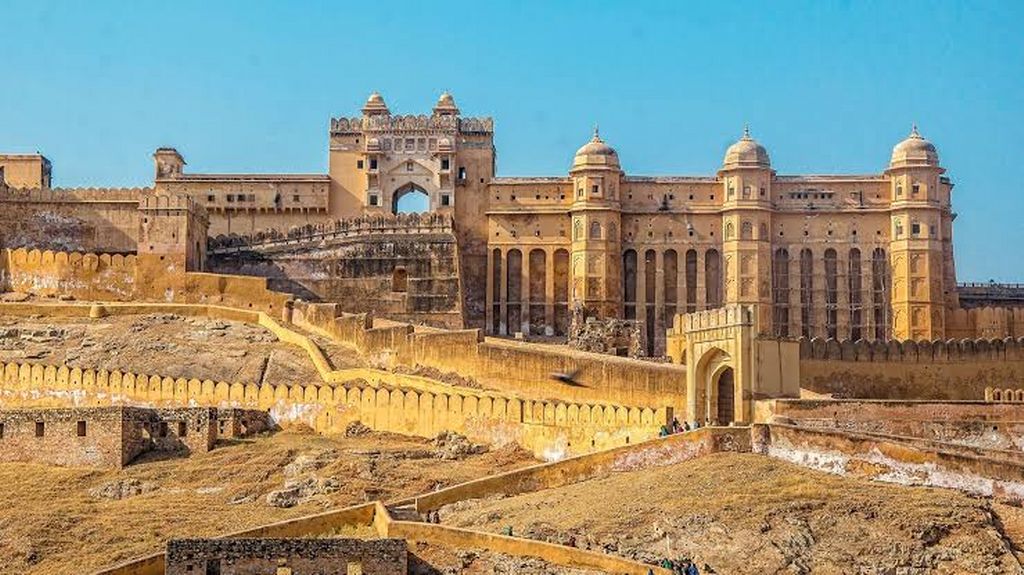 Ambar was once the capital of the princely state of Jaipur, and the fort was the residence of its Rajput rulers. Maharaja Man Singh I, who led the Mughal Emperor Akbar's army, started its construction in 1592 on the remains of the 11th century fort. Successful rulers added to the Amber Fort before transferring the capital to Jaipur in 1727.
Amber Fort is the best tourist attraction of Jaipur and the huge complex combines both the huge fortifications with unexpected beauty and charm. The fort, which is visited by the 16th century, is situated on a natural ridge 11 km north of Jaipur.
The structure has four distinct parts, each with a different passage. The primary section to the post is through the 'Suraj Pol' or Sun Gate which opens up into the principle patio. This east-bound door is additionally the primary access to the castle and its situation as for the rising sun is the wellspring of its name. The 'Jaleb Chowk' is one of the four yards of the Amer Palace. The 'Sila Devi' Temple is directly at the passageway to the fundamental royal residence grounds. The subsequent patio is popular for its 'Diwan-I-Aam' (Public Audience Hall), the 'Sheesh Mahal' and the 'Sukh Mahal'. A celebrated fascination here is the 'Enchantment Flower', a fresco cut out of marble.
BOOK THIS UNESCO SITE TOUR
ENQUIRY
Need Tour Scholar Help?
For Tour Packages and Customer Care Support.
+91- 975 668 6666
info@aalintours.com
Why Travel with Us?
Excellent Support
Our Team Available 24x7 for Customer support
Best Price & Savings
We Offer the Most Competitive Prices.
Happy Customers
Customer Satisfaction is our First Priority.